When I started this blog I thought I would be converting one recipe a week. That has not been the case though. I have just found so much out there that I want to try. While I have been searching cook books and online I have come across some recipe's that are naturally safe for us. So, if you don't mind, I thought it would be nice to pass along some of my finds that are already safe, or are so close that it's not worth it for me to do an entire blog over. Like in the instance of this monkey bread. The only substitution necessary is earth balance or blue bonnet light to replace butter. So here is a recipe for
monkey bread
that I found. I use pillsbury crescents, which I know are ok for us. Please make sure to check your labels. These should only contain wheat and soy.
If you are OK with coconut, this recipe is for you, as it is the only allergen in the recipe if you use the enjoy life chocolates! I was looking around on chocolatecoveredkatie and found a recipe for
girl scout cookie larabars
. They look great and I will be trying them out soon.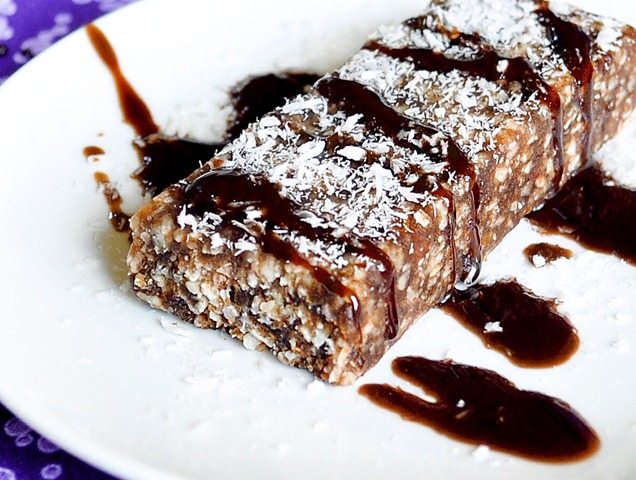 If you don't subscribe to The Allergic Kid, you should. It is another great resource to have. A while back they posted a recipe for vegan blondies. It is
here.
They contain wheat and soy.
Another yummy no bake cereal bar I found is
S'more Krispy Treats
. Just use your preferred butter sub. (earth balance for me) and enjoy life chocolates and you're in business!
Finally, my breakfast find.
Blueberry Pie Pancakes!
This recipe gives you options, so if you choose to use gf flour and rice milk, you can make if free of the top 8. I like that Katie pointed out how to easily adapt this recipe.