My husband took the entire week off and yesterday we spent the day at the children's discovery center and the zoo. It was really fun, but I guess the pollen levels are still a bit too high because my baby was miserable by the time we got home. She was so stuffed up that she didn't fall asleep until almost eleven. I can't wait for the trees to be done.
I want to share a recipe from chocolate covered katie, for french toast. In it she uses the Ezekiel cinnamon-raisin bread. I LOVE it and it is a staple in my diet, but some of them are produced on shared equipment with tree nuts so make sure to check the labels or call the company. I'm sure you could use any hearty bread you wanted. Her food is always so delicious, it's worth a try right?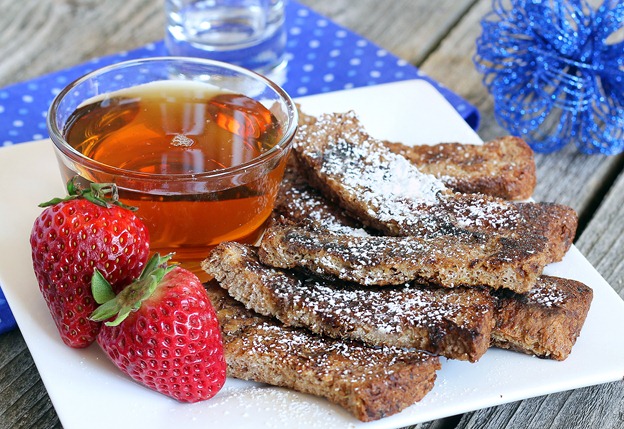 I came across this one on pinterest. Pina Colada Pops. It is
here
, but you will have to search it out between all the other recipes there, so I'll just type it up here.
1 can pineapple chunks in juice
1 banana
1 can coconut milk
1/2 tsp. vanilla extract
Blend all ingredients, pour into popsicle molds, and freeze. I'm going to try putting it in my ice cream maker and see what happens.
Finally a recipe for homemade gumdrops. I found this recipe at
bakerella
. It looks like they might make a horrible mess of the kitchen, but I'm going to give them a try. Hope you do too.